Venue
About Bangkok, Thailand: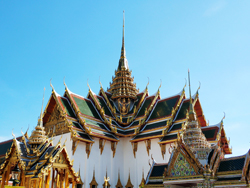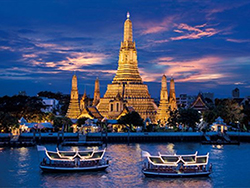 Bangkok, the world's first tier city, the capital and largest city of Thailand, also known as the "City of Angels", is located on the east bank of the Chao Phraya River (Chao Phraya River), adjacent to the Gulf of Siam to the south, the largest city in Mainland Southeast Asia, the second largest city in Southeast Asia, and the center of Politics of Thailand's politics, economy, trade, transportation, culture, science and technology, education, religion and other aspects. Bangkok is known as the "capital of Buddhism". It is a city of angels that integrates Eastern and Western cultures and encompasses everything.

Bangkok is a bustling international metropolis and a trading center for precious metals and gemstones. The economy accounts for 44% of Thailand's total, and Bangkok Port bears 90% of Thailand's foreign trade. Bangkok has a highly developed tourism industry and has been selected as the most popular tourist city in the world.

Bangkok is one of the international event centers, where as many as 200-300 international conferences are held annually. The city has the headquarters of the United Nations Economic and Social Commission for Asia and the Pacific, the World Bank, the World Health Organization, the International Labour Organization, and regional offices of over 20 international agencies. Known as the "Buddhist Capital", Bangkok is the headquarters of the "World Buddhist Fellowship" and the location of the Asian Institute of Technology.